Steve McQueen's most famous motorcycle, the 1970 Husqvarna 400 Cross he rode during Bruce Brown's 1970 feel-good motorcycle movie, "On Any Sunday", sold at auction on the weekend for $230,500.
Read more
My butt hurts just thinking about that ride After nearly 3,500 grueling miles of two-lane blacktop—from Portland, Maine, to Portland, Oregon—the 2019 Motorcycle Cannonball Endurance Run is over.
Read more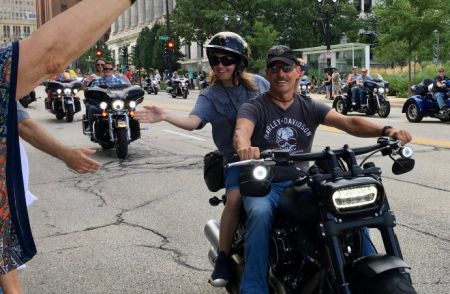 Thousands of riders and non-riders alike gathered in Milwaukee, Wisconsin over Labor Day weekend to celebrate 115 years of freedom with Harley-Davidson. Individuals from all around the world including Brazil, Australia, China, Mexico and Indonesia, just to name a few, came together to rally around the sport of motorcycling and show off their hometown flags in the parade. It was an inspirational gathering, never to be forgotten. - Via www.harley-davidson.com/us/en/about-us/hd-news.html
Read more
Harley-Davidson announced it will establish a new research and development facility in Northern California to support its future product portfolio, including the company's first complete line of electric vehicles.
Read more
The 2019 New Model Harley-Davidson® Motorcycles arrived at Harley-Davidson of Madison on Tuesday, August 21, 2018.
Read more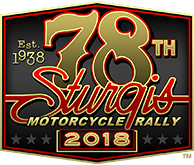 Tessa Otto has put about 8,000 miles on her Harley-Davidson Street Glide this summer, and she's being paid to do it.
Read more
Enter for a chance to win a VIP experience for you and a friend to Cal Jam 18 music festival hosted by Foo Fighters.
Read more
Harley-Davidson today shared details of its "More Roads to Harley-Davidson" growth plan through 2022. Also included is an interview with Matt Levatich, Harley-Davidson CEO, from CNBC about the expanded lineup.
Read more
Jared Mees finishes first in the Harley-Davidson Flat Track Racing final to win gold, & Daniel Mischler finishes first in the Harley-Davidson Hooligan Racing final at the X Games Minneapolis 2018.
Read more
Original Article : February 27, 2018 "Milwaukee will be the center of the motorcycle universe over Labor Day weekend when Harley-Davidson riders and fans gather for the culmination of a year-long celebration of 115 years of riding freedom and the city's most-iconic brand."
Read more
In the May 24 issue of H-D Buzz, we brought you the news of the 1991 Harley-Davidson FLSTF Fat Boy used in the 1991 film Terminator 2: Judgement Day was up for sale. As an update, the Fat Boy has sold for a record price.
Read more
The Harley-Davidson Museum recently turned 10-years-old and turned to what Fox 6 in Milwaukee calls, "full throttle fun." Can't say that we disagree! Happy birthday Harley-Davidson Museum!
Read more
American Crew and Harley-Davidson are excited to announce the partnership of two American icons. Known for paying homage to their heritage and values, the professional leader in men's grooming and the quintessential motorcycle maker team-up to craft a unique experience and an exciting ride for their customers.
Read more
"No cubicle will cage these interns: to celebrate the 115th anniversary of the founding of Harley-Davidson, the Motor Company is turning an often-mundane rite of passage, the summer internship, into the experience of a lifetime."
Read more