Red Cross Blood Drive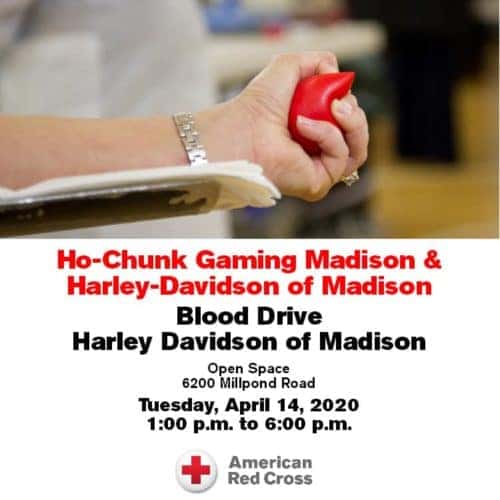 With all of the chaos surrounding the pandemic, the American Red Cross is in desperate need of blood donations. Our 2nd floor at Harley-Davidson of Madison is a large enough space to host a Blood Drive and accommodate social distancing.
If you are well, able, and already in the area, PLEASE consider signing up to donate on TUESDAY, APRIL 14 from 1PM – 6PM.
---
---
TUESDAY, APRIL 14 1PM-6PM :: Ho-Chunk Gaming Madison & Harley-Davidson of Madison American Red Cross – Badger Hawkeye Region Blood Drive!
↓↓↓↓↓↓↓↓↓↓↓↓↓↓↓↓↓↓↓↓↓↓↓↓↓↓↓↓
↑↑↑↑↑↑↑↑↑↑↑↑↑↑↑↑↑↑↑↑↑↑↑↑↑↑↑↑
SCHEDULE AN APPOINTMENT:

For concerns about COVID-19 & donating blood, visit the RED CROSS INFO PAGE.